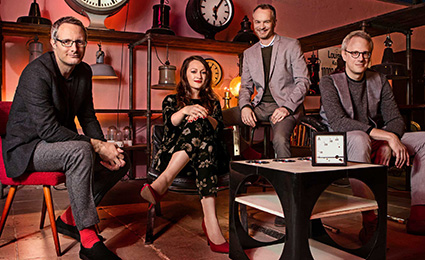 23 October 2023
We are delighted to welcome the Fauré Quartet to our agency.
This outstanding piano quartet, with decades of experience at a high level and with no changes to its personnel since foundation, has recorded for Deutsche Grammophon amongst other labels.
Their repertoire comprises not only the major classical piano quartet repertoire but also contemporary and crossover as well as their own arrangements of works including Mussorgsky's Pictures at an Exhibition and Rachmaninov's Etudes Tableaux, which will be recorded by Berlin Classics.