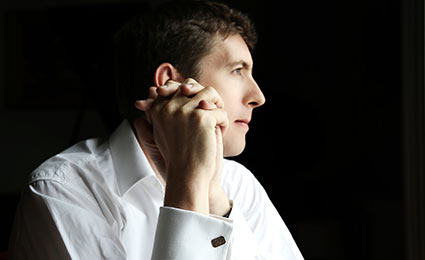 1 July 2019
We are delighted to welcome pianist Finghin Collins to the group of artists represented by Pro Artist LTAM.
Finghin's perceptive, sensitive and authoritative playing have brought him international acclaim and a particularly high profile in his home country of Ireland. In addition to his performances as soloist and chamber musician, he has been Artistic Director of the New Ross Piano Festival since its inception in 2006 and Artistic Director of Music for Galway since 2013.
He can next be heard in the UK at the Canterbury Festival on 22 October (Mozart, Schubert D959 and the Ros Tapestry Suite).